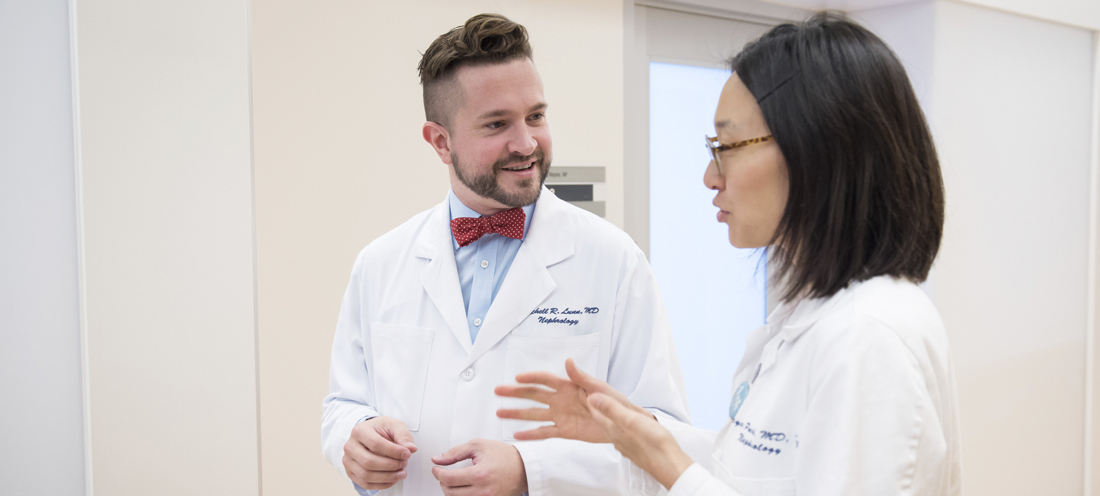 Clinical Research Scientist (3-4 years)
Fellows are trained in the concepts and methods of clinical research: epidemiology, biostatistics, study design, and translational research. At UCSF, we provide ample opportunity to build a research career under the guidance of a mentor.
Visit Clinical Research for more information on areas of clinical research and mentors in nephrology at UCSF.
Formal Training in Clinical Research
We strongly believe that formal training in research methods and biostatistics provides an invaluable foundation for trainees starting a career in research. As such, we encourage clinical research fellows to pursue UCSF's Training in Clinical Research Master's Degree Program, and we fully cover tuition for this program. The majority of our clinical research fellows have taken advantage of this experience, specifically benefiting from:
a comprehensive, structured curriculum in biostatistics, epidemiology, data management, observational and experimental study design, and ethics taught by world-class epidemiology and biostatistics faculty
presenting research as well as appraising research work in a collegial atmosphere with classmates who are residents and fellows across multiple specialties
proficiency in statistical programming using Stata and the ability to perform independent data analysis (courses are also offered for programming in R)
opportunities to gain specialized training via the Implementation Science or Data Science Tracks, or to supplement epidemiology/biostatistics coursework with graduate courses at UC Berkeley pertinent to a research interest (e.g., in social sciences, public health, health policy, etc.)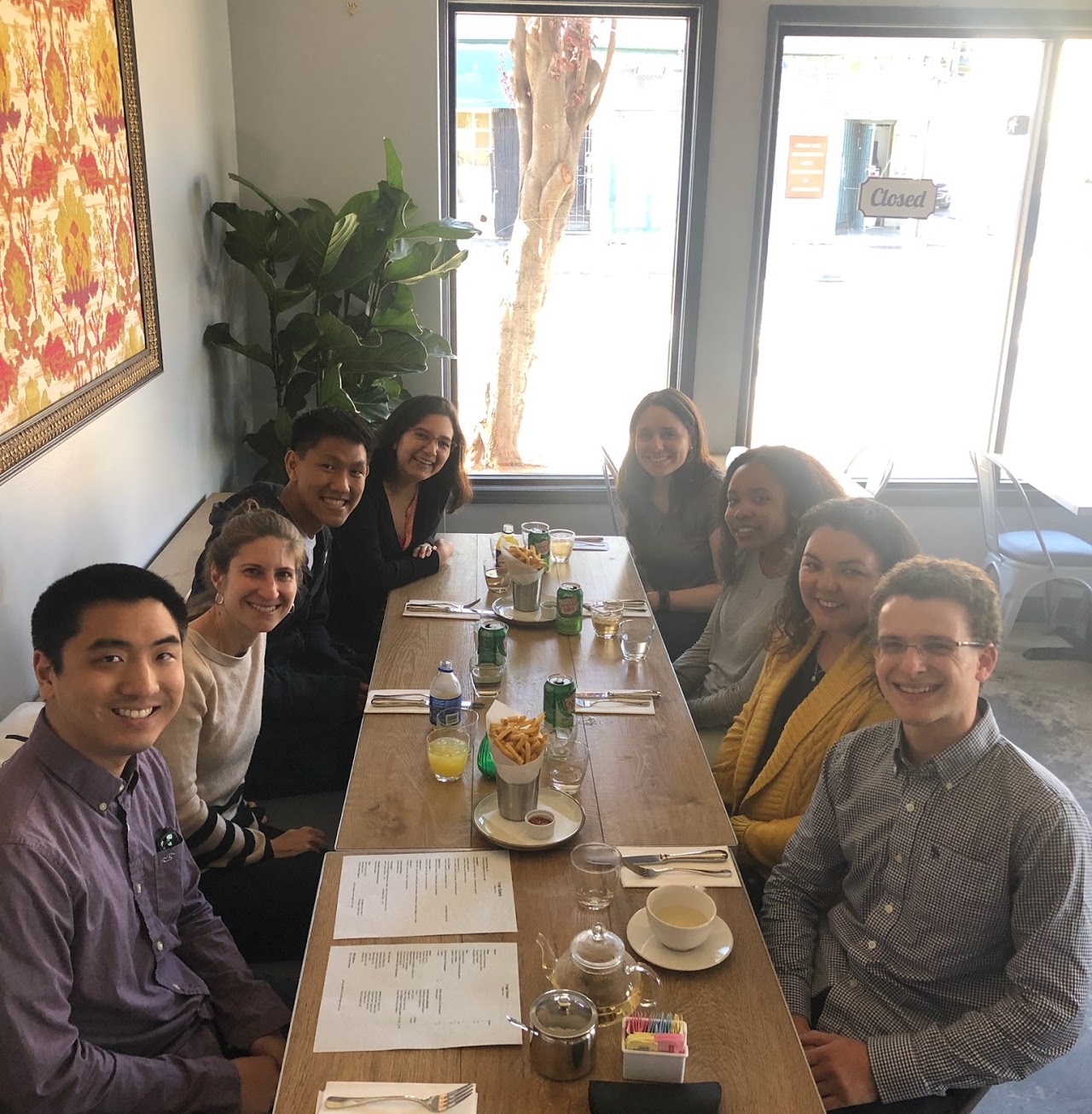 Additional Research Training Experiences
The Fellows Advancement Skills Training in Clinical Research (FAST-CaR) program aims to provide a tighter-knit community of clinical research fellows across diverse specialties/subspecialties at UCSF. The program consists of regular works-in-progress meetings for presenting and receiving constructive feedback for ongoing research, as well as quarterly seminars dedicated to topics in research career development.
The Clinical & Translational Institute (CTSI) at UCSF is one of the first 12 academic institutions selected to be part of the National Institutes of Health's national clinical and translational science consortium. The CTSI facilitates clinical and translational research and provides infrastructure, services and training to enable research to be conducted more efficiently, effectively and in new ways. According to one analysis, UCSF is the #1 "top performing" NIH Clinical and Translational Science Awards (CTSA) institutions in regards to career development, as assessed by the number of new K awards received per year.