Fellowship Training Program
For over 40 years, the Nephrology Fellowship Program at UCSF has prepared fellows to be leaders in academic nephrology, superb clinical and basic research scientists, and outstanding clinical nephrologists. 

We offer comprehensive clinical training in all aspects of adult nephrology: acute kidney injury, chronic kidney disease, hypertension, electrolyte disorders, glomerular disease, and kidney transplantation. Our patients come from across the Northern California region and many diverse backgrounds. Our clinical training sites represent the full spectrum of academic medicine and include UCSF Health, the Zuckerberg San Francisco General Hospital and Trauma Center, and the San Francisco VA Medical Center. Our clinical track offers multiple potential pathways to gain additional expertise within clinical nephrology. Funded by our longstanding NIH training grant, our research track offers exceptional opportunities at one of the world's premier biomedical research institutions.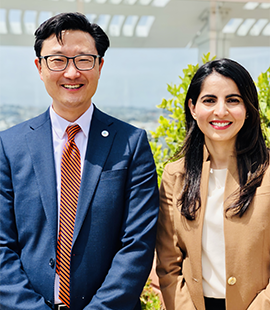 COVID-19 Impact: UCSF has conducted remote-only interviews since 2020 due to the COVID-19 pandemic and its impact on travel and public health. This policy affects all residency and fellowship interviews. To ensure equity and fairness, on site interviews will not be available, even for local candidates. The Department of Medicine created a working group of fellowship directors and associate directors to share best practices for conducting remote interviews and to ensure that applicants appreciate the people at UCSF, its unique training environment, and life in the San Francisco Bay Area.
Best wishes,
Drs. Kerry Cho and Rafia Chaudhry
Program Director and Associate Program Director
Our fellowship mission statement: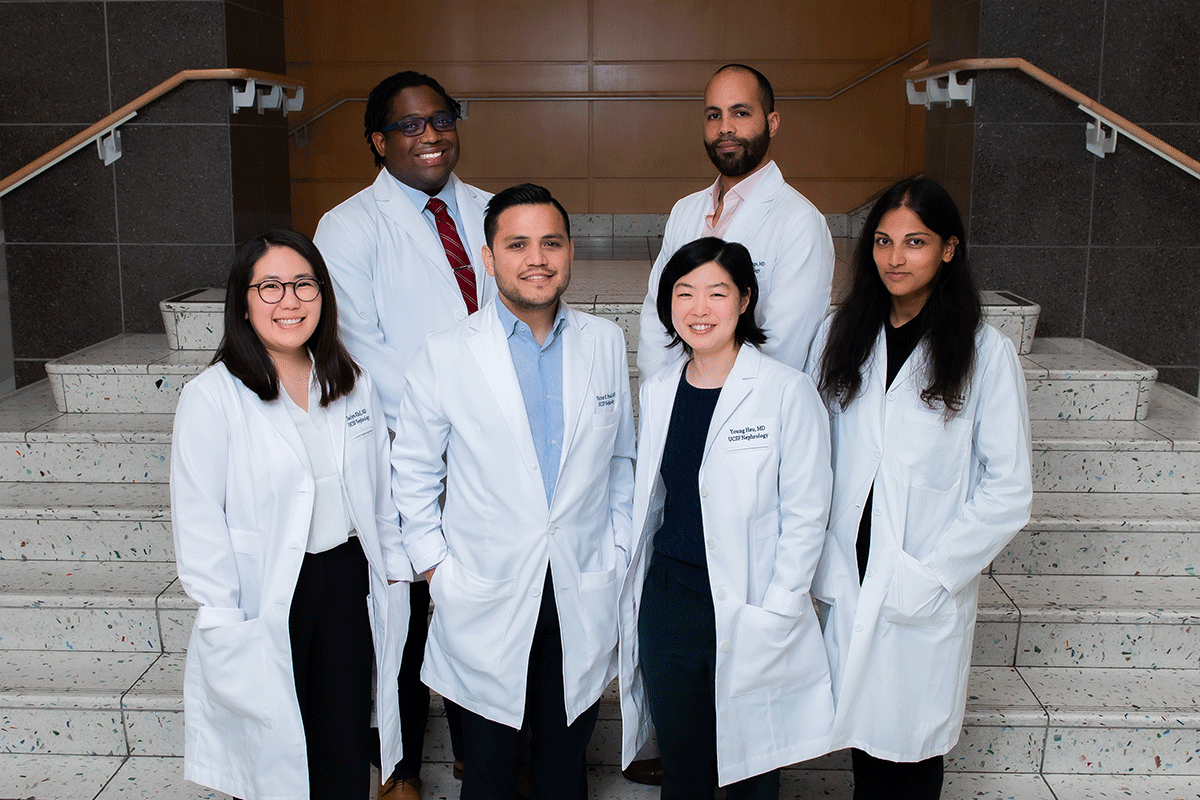 To provide outstanding patient care with compassion and empathy.
To heal, comfort, and cure patients with kidney disease, especially underserved and vulnerable populations.
To improve healthcare delivery to patients with kidney disease.
To advocate for patients with kidney disease in the areas of public awareness, public policy, healthcare resources, and research funding.
To conduct cutting edge research in kidney disease that improves patient outcomes.
To educate our colleagues and patients in kidney disease as excellent medical educators.
To increase interest in nephrology among medical students and medicine residents to ensure a steady supply of outstanding nephrologists for the future.
To develop a learning environment rich with proven and novel educational opportunities.
To become lifelong learners in nephrology, medical education, and research.​
Important Features of the UCSF Nephrology Fellowship Training Program
Commitment to Diversity Equity and Inclusion
Diverse patient population in multiple academic settings: university hospital, county/public hospital, and VA hospital.
Large and diverse faculty dedicated to training, mentorship, patient care, patient advocacy, and research.
Two main fellowship tracks: Clinical and Research. The clinical track is two years with elective time during the second year of training. The research track is typically at least three years.
Multiple pathways within the clinical track: Polycystic kidney disease, global health, glomerular disease, medical education, and the business of nephrology practice.
Full tuition support for master's degrees for eligible clinical research fellows: MAS degree (Master's in clinical research) from the Department of Epidemiology and Biostatistics at UCSF and MPH degree from UC Berkeley.
Molecular medicine funding ($40,000) from the Division of Nephrology to eligible research track fellows in the basic science pathway.
Track record of success during fellowship: Fellows publish and receive research grant funding.
Track record of success after fellowship: Fellows often obtain their first choices of jobs, whether in private practice or academic medicine.
Combined fellowship pathways with Clinical Informatics and Palliative Care at UCSF.
Adult/pediatric nephrology fellowship program in conjunction with the Division of Pediatric Nephrology at UCSF.
Fellows may continue to transplant nephrology fellowship training at UCSF, one of the largest transplant programs in the United States.
Benefits
Relocation Reimbursement: Up to $1,800 per fellow for relocation to San Francisco based on financial need.
Housing Stipend: included in total compensation package of $96,207 between salary and housing stipend for fellows in 2023-2024
Maternity/Paternity Leave: four weeks of leave since July 2021, increased from three weeks.
Childcare: On campus childcare is available at multiple sites across UCSF. Fellows and other trainees receive the highest priority for childcare openings. The largest childcare center in San Francisco (272 children) is located on the UCSF Mission Bay campus.
Housing: UCSF-subsidized housing options are available at multiple sites across San Francisco.
CA Medical License: The Division of Nephrology reimburses the full cost of the initial California medical license (over $900).
Technology Stipend: $1,000 per fellow during the first year toward a new laptop or tablet. 

Fellows are provided an iPhone for clinical duties by UCSF Health.

Travel Stipend: $1,600 per fellow per year starting the second year of fellowship to attend nephrology conferences, typically the ASN Kidney Week.
Meal Stipend: All fellows on clinical rotations receive stipends for meals from UCSF Health, ZSFG, and SFVACHS. In addition, the fellowship program doubles UCSF Health's meal stipend to approximately $16/day.
Textbooks of nephrology and transplantation provided to fellows.
Program Leadership

Kerry Cho, MD
Fellowship Program Director
[email protected]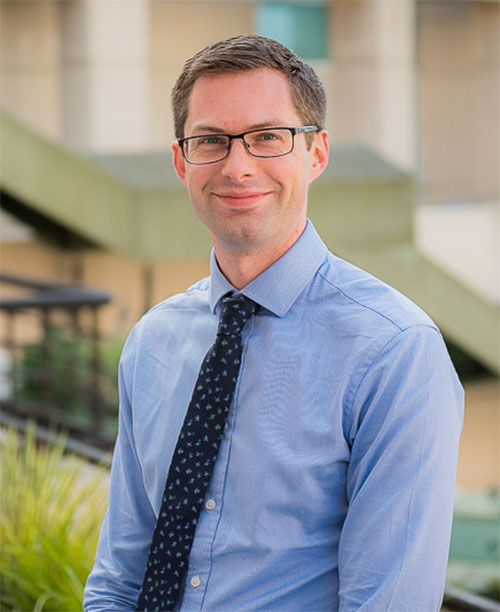 Adrian Whelan, MD, MAS
Transplant Fellowship Program Director
[email protected]

Rafia Chaudhry​​​​, MD
Associate Program Director, ZSFGH
Feedback Champion
[email protected]

Vasantha Jotwani, MD
Site Director, SFVAHCS
Wellness Champion
​​​​​​[email protected]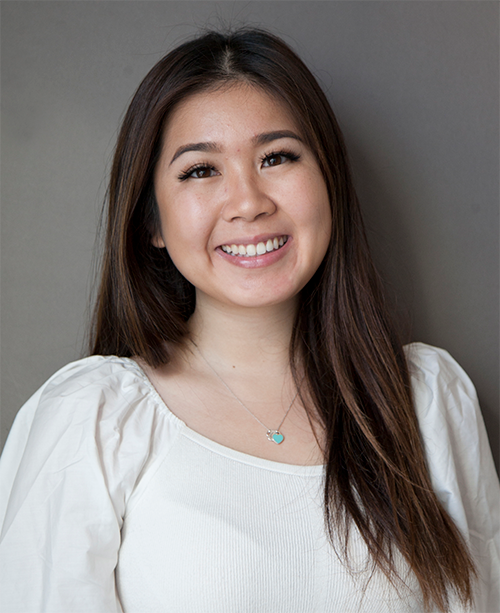 Tiffany Tam
Fellowship Program Administrator
[email protected]